Meet the Staff
To make an appointment, please contact the individual clinician with whom you'd like to meet.
Carol Day, RN, MSN, CNS
Director, Health Education Services
Adj. Assistant Professor in Nursing & Health Studies/Human Science
202.687.8942
Email Carol Day – daycr@georgetown.edu
She/her/hers pronouns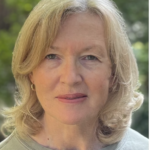 Carol oversees general operations, planning, and supervision of HES professional staff. She is a Certified Nutritional Specialist (CNS), SAVRAA* DC Sexual Assault Counselor, and is the Faculty Advisor to GERMS. She also provides individual consultations directly to students in the areas of general nutrition, sports nutrition, eating disturbances and disorders, weight management, sexual health, pregnancy, and parenting. In addition to these roles, she teaches HSCI 222 Crisis Management in College and Community and co-teaches IDST 112 Well Being in Times of Crisis: The Applied Science of Flourishing with Professor Sarah Stiles.
Carol loves teaching and believes in the power of evidence-based wellbeing practices which she uses in her work and life. She loves working with the talented team of professional staff and students in Health Education Services. She considers it an honor and a privilege to help people through difficult things or life experiences.
Jen Luettel Schweer, MA, LPC
Associate Director, Health Education Services
Director, Sexual Assault Response and Prevention (SARP) Services
Adjunct Faculty, Women and Gender Studies
202.687.0323
Email Jen Schweer – jls242@georgetown.edu
She/her/hers pronouns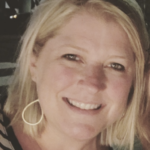 Jen is a licensed professional counselor in the District of Columbia and a SAVRAA* DC Sexual Assault Counselor who provides confidential services to survivors and those who support them. Additionally, she provides outreach, education, training, and programming around all issues of sexual assault and other forms of interpersonal violence. Jen has been a member of the DC Sexual Assault Response Team and the DC Sexual Assault Victims Rights Amendment Act Task Force. She is also an adjunct faculty member in the Georgetown Women's and Gender Studies Department where she teaches a class on gender violence. Before coming to Georgetown in 2006, she began her work as an advocate and counselor with a community domestic violence and sexual assault crisis center, a place that has helped shape her understanding of these issues and informs her work to this day.
Patrick Kilcarr, PhD
Director, Center for Personal Development
202.687.8944
Email Patrick Kilcarr – kilcarrp@georgetown.edu
He/him/his pronouns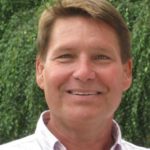 Patrick's role as Director for the Center for Personal Development is to educate and inform students about the choices surrounding alcohol and drug use and abuse. He provides confidential individual, family, and group counseling sessions for students struggling with substance abuse and family members of alcoholics. Patrick also coordinates Georgetown University's alcohol and drug education programs.
Pronouns: he/him/his
Brit Egan, MSW, LICSW, CCTP
Staff Clinician and Sexual Assault Specialist
202.687.0350
Email Brit Egan – be200@georgetown.edu
She/her/hers pronouns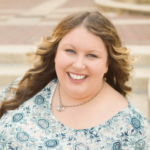 Brit is a licensed social worker who provides confidential services to those who have experienced a traumatic event. She can offer survivors of sexual assault and other forms of interpersonal violence support as they make the decisions that work best for them. Some services include information on rights/options, crisis intervention, trauma-informed advocacy, non-judgmental support, safety planning, and referrals to resources. Brit enjoys working through a lens of self-compassion and using interactive modalities like art and yoga to connect to students. Additionally, Brit is available for educational programs around these areas and also helps advise the Sexual Assault Peer Educator (SAPE) program on Georgetown's campus.
Hannah Gray
Interpersonal Violence Education and Training Specialist
Email Hannah Gray – hg401@georgetown.edu
She/her/hers pronouns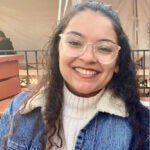 Hannah Gray will be serving as the Interpersonal Violence Education and Training Specialist. Hannah earned her Bachelor's degree in Behavioral and Community Health from the University of Maryland and is on her way to completing her Masters in Public Health at Johns Hopkins University. She is joining us after 2 years of working with Whitman Walker Health as the Education and Training Coordinator, specializing in youth-focused sexual health education. Hannah is from PG County Maryland but has lived in DC for several years. When it's time to unwind you can find her tending to her many houseplants or curled up at home with her dog, getting lost in a book. She's looking forward to bringing programming to students that they can see themselves in. And empower them to keep themselves and their peers safe from harm.
*To learn more about Sexual Assault Victims' Rights Act (SAVRA) Counselors please check out this link.
---
Program/Training Requests:
To request a HES workshop or any other SARP program, please fill out this Google form, and a HES staff member will respond as soon as possible.
To request a SAPE workshop, please fill out this Google Form, and a SAPE member will follow up as soon as possible.