Meet the Staff
To make an appointment, please contact the individual clinician with whom you'd like to meet.
Carol Day, RN, MSN, CNS
Director, Health Education Services
202.687.8942
Email Carol Day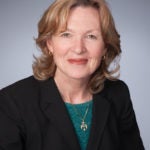 As the Director of Health Education Services, Carol oversees general operations, planning and supervision of professional staff. She also provides individual consultations directly to students in the areas of general nutrition, sports nutrition, eating disturbances and disorders, weight management, sexual health, pregnancy and parenting. She is the Faculty Advisor to GERMS. Carol co-teaches a 3-credit course on Flourishing, Soc111: Flourishing in College and Community with Sociology faculty member, Sarah Stiles. Carol is also an adjunct Assistant Professor in NHS/Human Science, teaching HSCI 222: Crisis Management in College Health course in the fall semester. Carol is passionate about student health and well-being. She believes that college is an important time to focus on health promotion and resiliency building. Her expertise includes research and assessment. For more information about her classes, visit her faculty profile on GU360.
Pronouns: she/her/hers
Jen Luettel Schweer, MA, LPC
Associate Director, Health Education Services
Director, Sexual Assault Response and Prevention (SARP) Services
202.687.0323
Email Jen Schweer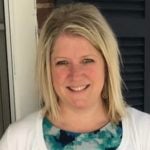 Jen is a licensed professional counselor in the District of Columbia. In her role as the Director of Sexual Assault Response and Prevention Services and Associate Director of Health Education Services, she provides support to the work of the SARP team and assists the Director of Health Education Services in carrying out the mission of HES. As a clinical member of the SARP team, Jen provides confidential crisis intervention services to survivors of interpersonal violence (sexual assault, relationship violence, stalking and/or harassment) and those who are supporting survivors. This includes advocacy around legal and Title IX options, safety planning, medical and counseling options, assistance navigating academic needs, referrals to on and off campus resources and consultations. Jen also does outreach, education, training and programming around issues of interpersonal violence and is an adjunct faculty member in Women's and Gender Studies where she teaches a course on interpersonal violence.
Pronouns: she/her/hers
Patrick Kilcarr, PhD
Director, Center for Personal Development
202.687.8944
Email Patrick Kilcarr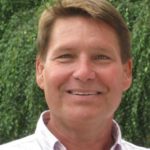 Patrick's role as Director for the Center for Personal Development is to educate and inform students about the choices surrounding alcohol and drug use and abuse. He provides confidential individual, family, and group counseling sessions for students struggling with substance abuse and family members of alcoholics. Patrick also coordinates Georgetown University's alcohol and drug education programs.
Pronouns: he/him/his
Brit Egan, MSW, LICSW, CCTP
Staff Clinician and Sexual Assault Specialist
202.687.0350
Email Brit Egan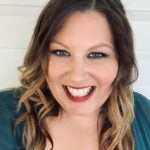 Brit is a licensed social worker who provides free and confidential services to those who have experienced a traumatic event. She can offer survivors of sexual assault, relationship violence, and stalking support as they make the decisions that work best for them. Some services include: information on rights/options, crisis intervention, trauma-informed therapy, non-judgmental support, safety planning, and referrals to resources. Brit enjoys working through a lens of self-compassion and using interactive modalities like art and yoga to connect to students. Additionally, Brit is available for educational programs around these areas.
Pronouns: she/her/hers
Val Tovar Malloy, MA
Associate Director of Sexual Assault Response and Prevention for Diversity and Inclusion
Email Val Tovar Malloy
She/her/hers pronouns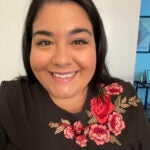 Val specializes in working with historically marginalized communities such as students of color, LGBTQ+ students, and first-generation students. She is also a SAVRAA DC Sexual Assault Counselor. Val's role consists of supporting survivors of sexual and interpersonal violence through advocacy, consultation, and support regarding accommodations, academics, medical and judicial options, and navigating on and off-campus resources. Val works with student clubs and Georgetown departments to provide programming and education around these topics on campus. She also loves being involved in the Latinx Staff Community Circle! Besides prevention and education for students around violence, she also enjoys educating about the roots of self-care, the importance of rest, and how to preserve yourself to live fully for yourself, not just for work or school.
---
Program/Training Requests:
To request a HES workshop or any other SARP program, please fill out this Google form, and a HES staff member will respond as soon as possible.
To request a SAPE workshop, please fill out this Google Form, and a SAPE member will follow up as soon as possible.