Find a Health Professional
If you are on the Main Campus experiencing a life threatening medical emergency, call the Georgetown Emergency Response Medical Service (GERMS) at 202-687-4357.
If you are on the Law Campus experiencing a life threatening medical emergency, dial 911.
For other student health services on Georgetown University's main campus, consult the information below.
MENTAL HEALTH EMERGENCIES
After-Hours:
Dial (202) 444.7243
(ask for the on-call CAPS clinician)
Business Hours:
Dial (202) 687.6985
MEDICAL EMERGENCIES & AMBULANCE
Dial GERMS (202) 687.4357

MEDICAL CARE
MedStar Georgetown Student Health Center The physicians and nurse practitioners at the Student Health Center provide primary medical care for a range of health needs at two locations.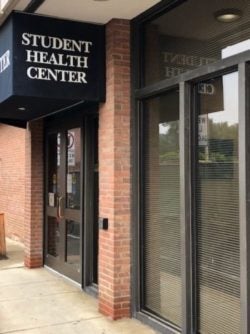 Location – Main Campus
West side of Darnall Hall.
Note: We're next to the Epicurean on the ground floor of Darnall Hall. Look for our awning.
Main Campus Modified Hours
Mon 8:30am – 4:30pm
Tue 9:30am – 4:30pm
Wed 8:30am – 4:30pm
Thu 8:30am – 4:30pm
Fri 8:30am – 4:30pm

Location – Law School Campus
Gewirz Student Center
Lower Level, Suite LL102
120 F St NW, Washington, DC 20001
Due to the escalating situation with COVID-19, we continue to follow the guidelines issued by the DC Department of Health and MedStar Health. As such we are temporarily closing our law school clinic beginning Monday March 23, 2020. To assess your current healthcare needs please call 202-687-2200 and our clinical team will be more than happy to assist you.
Appointment Line (Main Campus and Law Center)
202-687-2200
After-Hours
For urgent health concerns after hours and during holiday closures, please call the page operator at 202-444-7243 and ask for the Student Health Center provider on call.
COUNSELING & MENTAL HEALTH
Counseling and Psychiatric Service (CAPS)
We provide psychological and psychiatric services for a variety of mental health issues.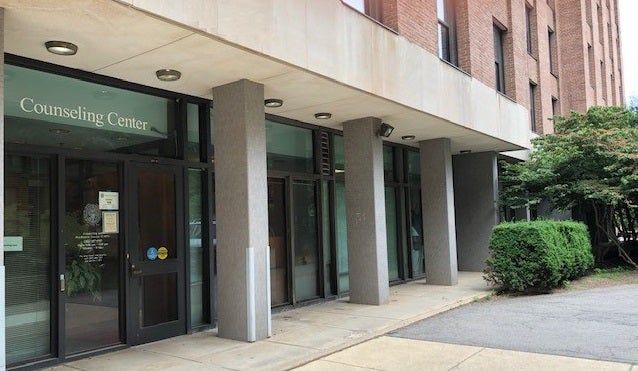 Location
Ground Floor, East side of Darnall Hall
Main Campus
Note: Take the footpath to the east side of Darnall Hall.
Appointments
For initial visits, call or walk in during business hours.
Ph: (202) 687.6985
After-Hours Emergencies
Call (202) 444.7243 for emergency consults after hours.
Ask for the CAPS clinician on call.
Business Hours
Mon – Fri 9:00am – 5:00pm
Sat and Sun CLOSED
HEALTH EDUCATION SERVICES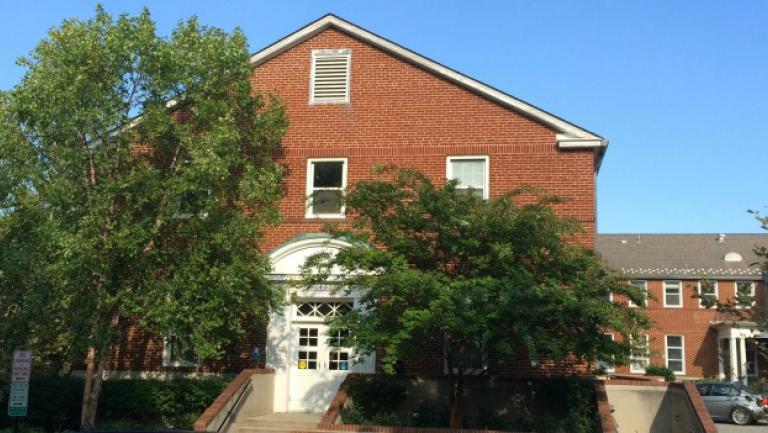 Location
Health Education Services (HES)
If you are coping with a personal student health issue or crisis, our clinicians are available to provide professional advice and guidance. HES also provides health promotion programming and trainings for students.
Appointments
For non-urgent issues, we request that you schedule an appointment with a Health Education Services clinician. Our clinicians see students around alcohol and other drugs, stress management, sexual assault, relationship violence, stalking, nutrition, body image, eating disorders, sexual health, and pregnancy.
Ph: (202) 687.8949
Business Hours
Mon – Fri 10:00am – 5:00pm
Sat and Sun: CLOSED